Positive Transformation During This Difficult Time
Written by: Roni Horak, RSI Clinical Director for Behavioral Health and Counseling Services
Our vision for moving forward continues to shift as our world is adapting to many changes in our safety needs, protocols, and day-to-day practices. Living in a time of pandemic is difficult, to say the least. However, how we choose to navigate this journey can have a profound impact on what our lives will look like on the other side of this. If, for a moment, we were to work with the notion that the only choice was to navigate this time period with a mindset of opportunity for personal growth, what would our world look like? What positive changes would we see?  Embracing an "opportunity mindset" and framework when in difficult situations will help us rise to a level of positive transformation.    
This is a time to look for transformation in ourselves and our lives.
A time for changes, of discarding things that bogged you down and brought negativity or influenced you to go outside of your own values or ethics. It's making small agreements with yourself about what will continue to be important in your life and what you want to let go of.
A time to focus on long-awaited goals and dreams, of looking at the things we felt we didn't have the time for and can now dedicate ourselves to accomplishing.
A time to prioritize what we value, and what we want to spend more time doing in the future. A time to recognize what has been put to the side due to the rush of life, conflicts, or lack of support. 
This is a time of refocus and renewal.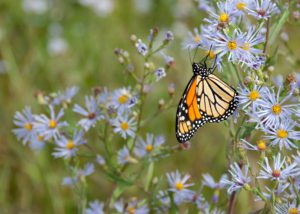 Learn more about Roni's work at RSI on our Outpatient Counseling page.
/wp-content/uploads/2013/04/RSI_Web_Logo-300x137.png
0
0
Residential Services Inc
/wp-content/uploads/2013/04/RSI_Web_Logo-300x137.png
Residential Services Inc
2020-05-09 10:00:54
2020-05-08 18:20:12
Positive Transformation During This Difficult Time