Outpatient Mental Health Services
RSI's Outpatient Mental Health Services offers confidential, person-centered counseling using a variety of approaches to address each individual's unique needs.
Our primary objective is to help the person formulate and reach their individual therapy goals.
The following are some of the issues that we help the individual overcome:
Childhood behavior problems
Mental health disorders related to brain injury
Our licensed therapists build a therapeutic relationship based on mutual respect, trust, and openness.  They are trained to use a variety of approaches:
Exploration of family development
Individual and group sessions
We work with individuals, couples, cohabitating groups, and families of all cultures, identities, and abilities. We serve adults and children.
People living in private homes, adult foster care, assisted living, board and lodge, and other transitional housing settings are all welcome.
Each therapist prioritizes working collaboratively with their client's support network, including family, other medical and mental health professionals, and residential staff.  Our therapists work to teach the skills to manage the symptoms as well as develop the psychological and practical tools necessary for successful living.
Referrals and Intake:
RSI provides a prompt and thorough intake process. Self-referrals and support team-referrals are welcome.  Contact us for questions or to make a referral.
No one will be denied access to services due to inability to pay. There is a discounted/sliding fee schedule available. Please discuss this with the intake staff for further information
Download/View PDF of our sliding scale and Informed Consent form
Meet our therapists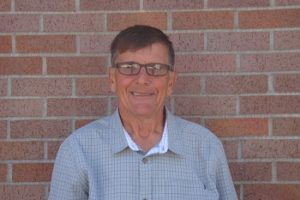 Gordy Hoelsher, LICSW is RSI's Clinical Director. He received his undergraduate in Sociology from Hamline University and his Master of Science in Social Administration (MSSA) from Case Western Reserve University. Gordy has many years of experience working in the mental health field, with over 25 years of experience as a clinician trained in family therapy, psychotherapy, biofeedback, group therapy, and hypnosis. He has been with RSI since 2010.
Professional areas of interest: diagnostic assessments and clinical supervision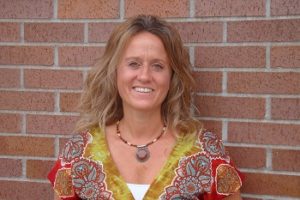 Roni Horak, LPCC has extensive experience with children and families as a therapist and manager of the Children, Family, and Respite program at RSI. She has a Masters in counseling from the University of Wisconsin Superior and received her undergraduate in Psychology from the College of St. Scholastica.  Roni serves individuals and families the Duluth and North Branch and is fully licensed and credentialed on a variety of health plans and accepts private pay. Roni has been with RSI since 1994 in a variety of positions.
Professional areas of interest: children and youth, trauma based difficulties, person-centered recovery, solution focused therapy, anxiety, cognitive behavioral therapy, and depression